Ingredients:
1 big onion
2 cloves of garlic
½ red bell pepper
0.5 dl ofolive oil
200 g tomato pulp
8 large prawns
200 g peeled shrimps
100 g half shell mussels
100 g shelled clams
100 g clams
400 g of carolino rice
1 bunch of fresh parsley or coriander
Salt and piri-piri (to season)
Boil the seafood in 1.2L of water, and save the water.
Chop the onion, garlic and red bell pepper, in a pan sauté it in some olive oil slowly.
Add the tomato pulp and the water from boiling the seafood, leave that to simmer, season with salt and piri-piri.
Add the rice and after ten minutes the seafood, cook for another five minutes or until cooked, if necessary, add more water.
Sprinkle with chopped fresh parsley or coriander.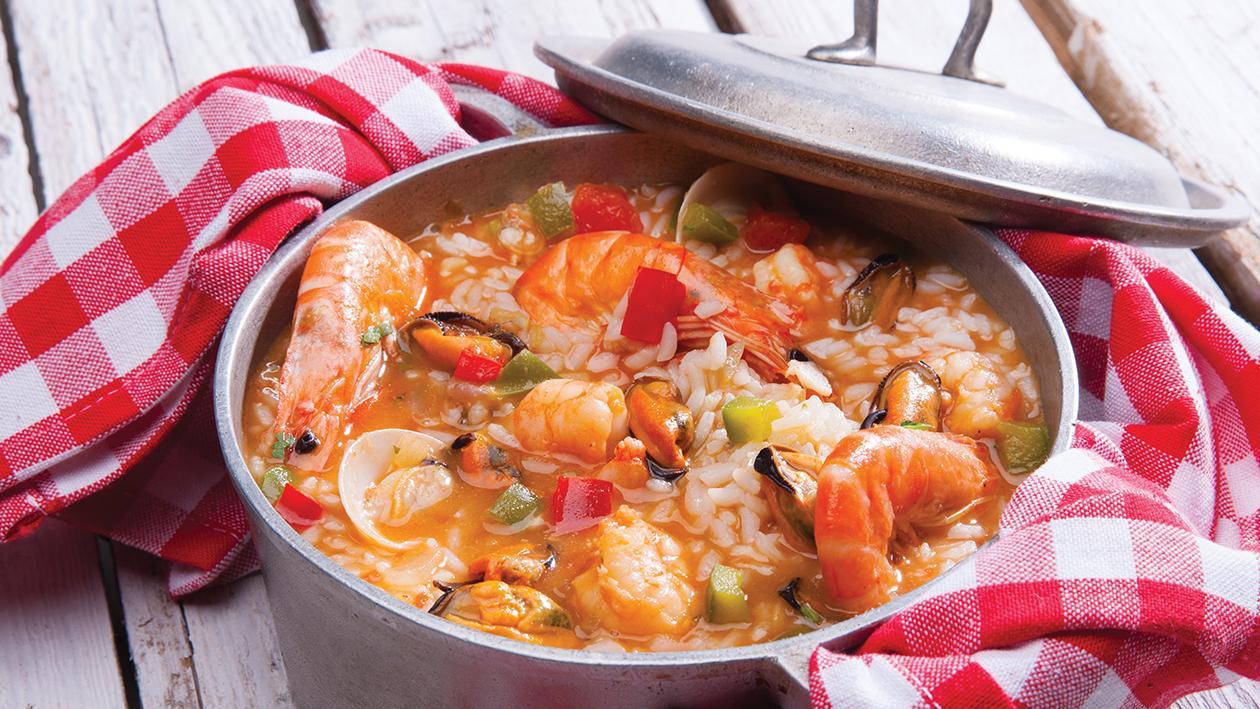 Bon appetit!