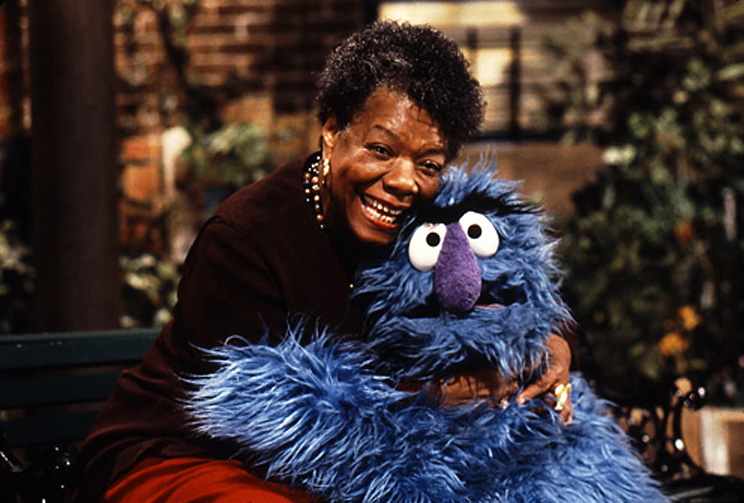 Maya Angelou was born on April 4th 1928, in St. Louis, Missouri. She was a very talented dancer, singer, actress and writer.
Maya experienced racism, but she also absorbed the faith and values of traditional African-American family, community and culture.
She studied dance and drama when she was only 14. At the age of 17 she gave birth her only son and had to work as a waitress and a cook in order to support her son.
Maya Angelou was a celebrated poet, memorist, novelist, dramatist, producer, actress, historian, filmmaker and she was also a civil rights activist. She was the first African-American female taxi driver.
Between the years 1954 and 1958, she went on a tour throughout Europe, danced on TV programmes and recorded her first album.
In 1960, Maya moved to Cairo where she was an editor of a weekly newspaper. The next year, she moved to Ghana where she taught at the University of Ghana's School of Music and Drama, worked as feature editor for The African Review and wrote for The Ghanaian Times.
She published her first book, called "I Know Why the Caged Bird Sings", in 1970.
She was awarded the Presidential Medal of Arts in 2000, the Lincoln Medal in 2008, and has received 3 Grammy Awards.
By Mariana V. & Tiago